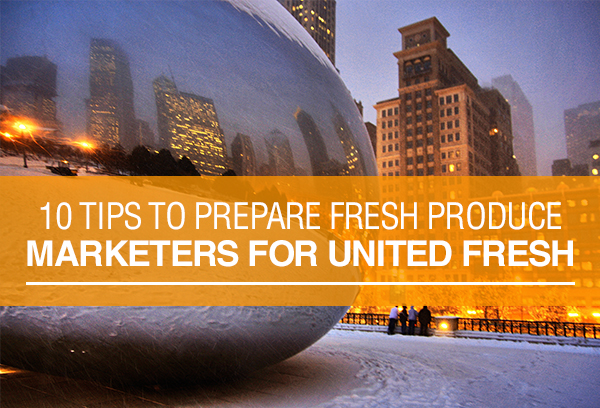 Over the past few years, the team at DMA Solutions has learned a thing or two from participating in countless fresh produce industry tradeshows. Now that spring is in full bloom and we will be 60 days out from United Fresh in just a few short (and sneaky fast) weeks, we wanted to supply you with our top tips to keep in mind as you prepare for this event.
1. Set SMART Goals before you leave.
Sure, we LOVE the parties that tradeshows provide. We always have a good time at the United Fresh opening party (let's just hope it's not pouring rain this year!). However, tradeshows offer so much more. Before packing up and heading out take time to decide what you want to gain from the show. Set goals that are SMART (specific, measurable, attainable, realistic, and timely) for what you want to accomplish and define what success will look like to you. Take a look at these 3 recommend goals for United Fresh.